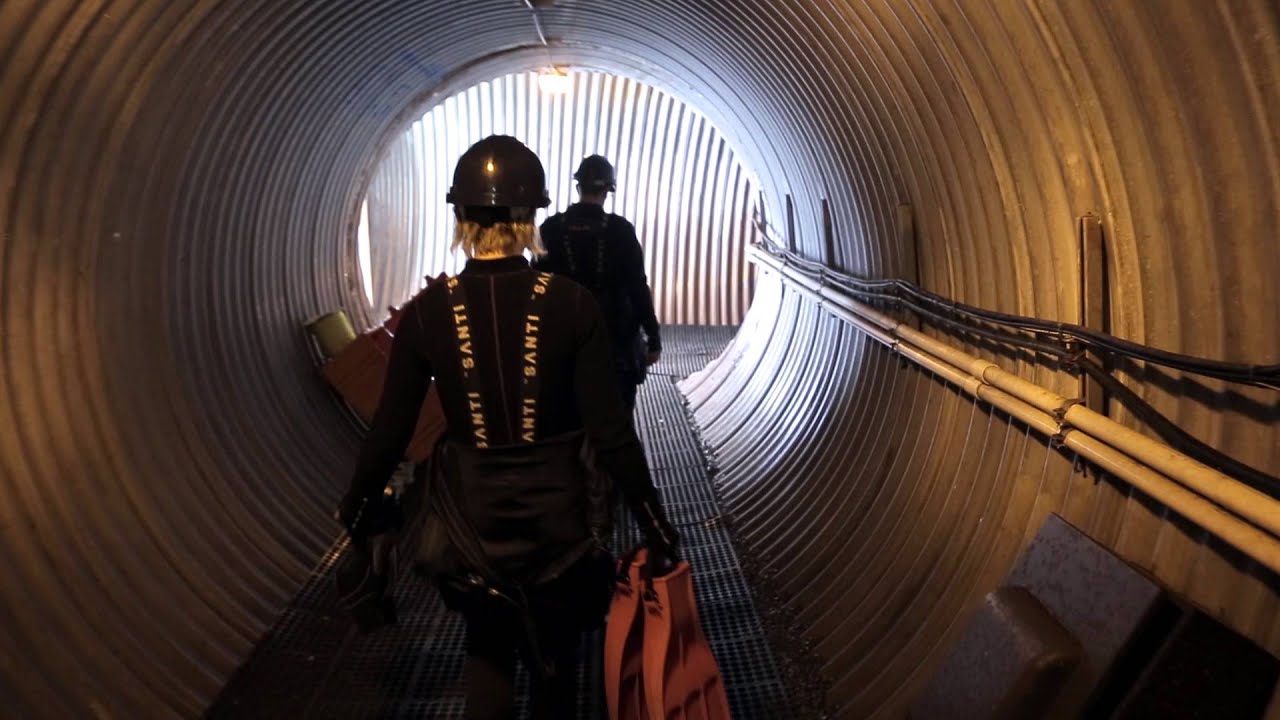 Bell Island Mine is an abandoned iron ore mine located in Conception Bay South,Newfoundland, Canada and are the mines from which the iron ore came that was loaded onto the ships that we feature in our Wreck-Reation dives. The mine was worked until the middle of the last century and now most of its several thousand metres of passages are flooded. These passages extend to depths beyond the operational limits of both open circuit scuba (OCS) and closed circuit rebreathers (CCR). They also spread out several kilometers from the main entry point, putting the maximum potential penetration beyond the endurance of divers using any conventional equipment. In other words, the possibilities for exploration are limitless.
In February 2016, a comprehensive expedition was organized with cooperation from the Bell Island Historical Society. When the mine was flooded in 1966, there was no record of what remained in the mine. The Minequest project is planning exploration, survey and cartography, inventory and documentation of artifacts, human physiology testing for decompression stress, and studies to DNA type biology living within this environment. The goal of the team is to turn over visual assets to the Bell Island Historical Society and assist them in developing educational materials for the Museum at Mine #2. There are no plans to remove any artifacts for conservation at this time. Additionally, the team is developing an infrastructure and safe diving protocols that can be used by future visiting cave divers on Bell Island.
This new dive opportunity, to be launched in the summer of 2016, will complete the story circle about this most significant event in the history of Bell Island.