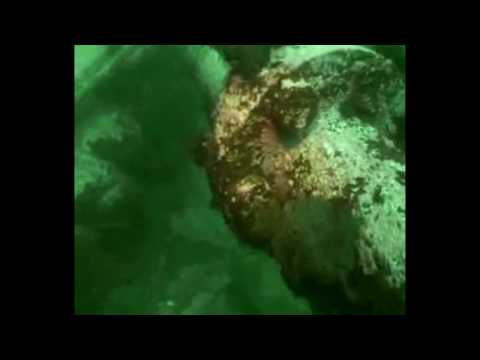 Major Features
Engine Parts
Munitions
Nooks and Crannies to Explore
Personal Effects
Remnants of Hull
Sunk June 13, 1918
Depth 10' - 60'
Length 466 ft
Tonnage 9,121 tons
The first ship named Ascania of the Cunard Line was a passenger liner making regular trips between Liverpool and Montreal. On June 13, 1918, she was wrecked off the treacherous southwest coast of Newfoundland, a known graveyard for ships. Fortunately, it was in shallow water and no lives were lost. Shortly thereafter, she was salvaged by the Royal Navy. She eventually saw even more salvage by divers.
Despite this, the site of the Ascania wreck is a great dive site. Measuring 466 feet in length and totalling over 9000 gross tonnes, there is plenty of ship remaining to explore. Amongst the wreckage, divers have spotted still corked champagne bottles, unused shells, and many of the engine components.
For more information, please see our Local Diving section.